Description
An Asian Banquet –All your favourite hawker centre and street food in one Thermomix Cookbook!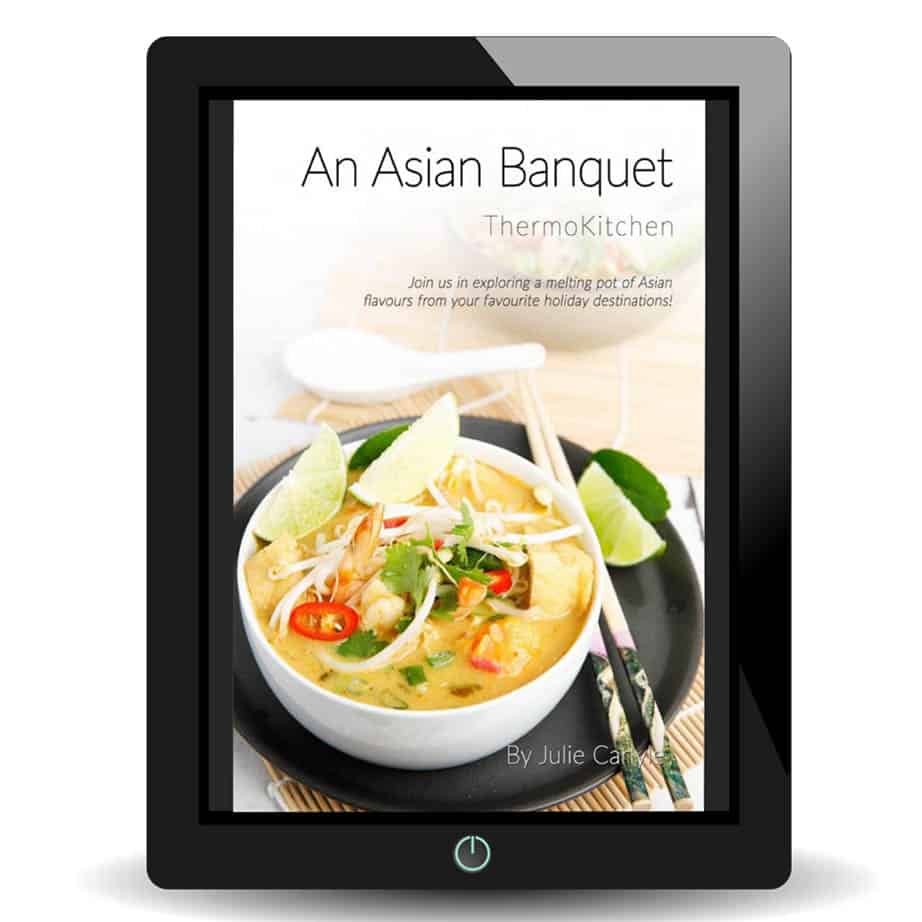 An Asian Banquet is the fourth Thermomix cookbook to be released by ThermoKitchen. It features 33 Asian recipes from more than 8 countries.  These recipes are all suitable for the TM5,  TM31 and TM6. If you're looking for restaurant-quality food, prepared in your own home you need "An Asian Banquet".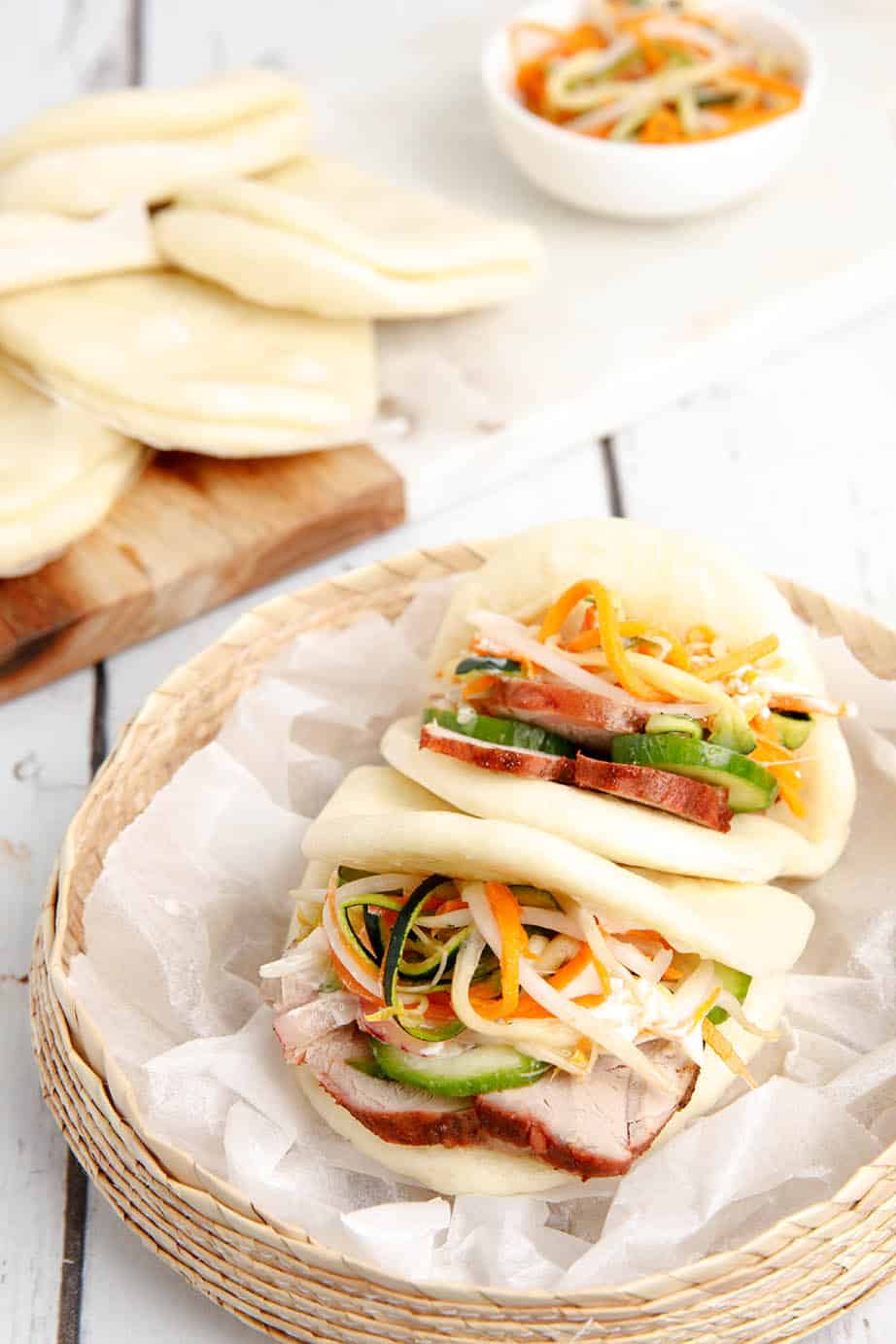 The Recipe Index
Pandan Extract
Palm Sugar Syrup
Balinese Yellow Curry Paste
Hot and Sour Soup
Pork Wonton Soup
Steamed Bao Bun
Korean Sticky Wings
Malaysian Chicken Satay
Prawn Sambal
Balinese Corn Fritter
Asian Greens with Oyster Sauce
Asian Pickled Vegetables
Egg Fried Cauliflower Rice
Chilli Tofu with Beans
Chicken and Tofu Pad Thai
Kashmiri Chicken
Chicken Teriyaki
Hainanese Chicken
Sambal Oelek
Balinese Curry
Seafood Laksa
Asian Steamed Fish
Char Siu Pork
Kimchi Pork Belly
Mongolian Lamb
Massaman Curry
Nikujaga
Korean Bulgogi Beef
Pandan Pancakes
Pandan Panna Cotta
Black Seasame Ice-cream with Sesame Praline
Coconut Banoffee Pie
Black Sticky Rice Pudding
When you purchase the e-book you will receive a PDF copy of An Asian Banquet immediately, so you can start cooking straight away. The e-book link will be in your order confirmation email. Please download a PDF of the file to your documents folder on your computer. Then you can save it to your devices and get cooking!
An Asian Banquet is also available as a hard copy with a complimentary e-book download, but I understand that some people just want an ebook.  So the choice is yours.
If you would like more information about where to find authentic the Asian ingredients I will be including a page on my website.  Please feel free to take a look and contact me with any questions.
We also have some YouTube tutorials to help you easily recreate these dishes at home. Please subscribe to the ThermoKitchen channel for updates.