Description
Keto Lunch Time Cookbook
My KLT cookbook is filled with unique meals that you will want to eat all day, and not just for lunch!
The book is available immediately as an eBook and can be purchased as a hardcopy or eBook only.
We've ensured that every recipe is nut-free so there will be no second-guessing when you're packing the kid's lunchboxes.
Each recipe has been tripled tested and comes in both conventional and Thermomix® methods where suited.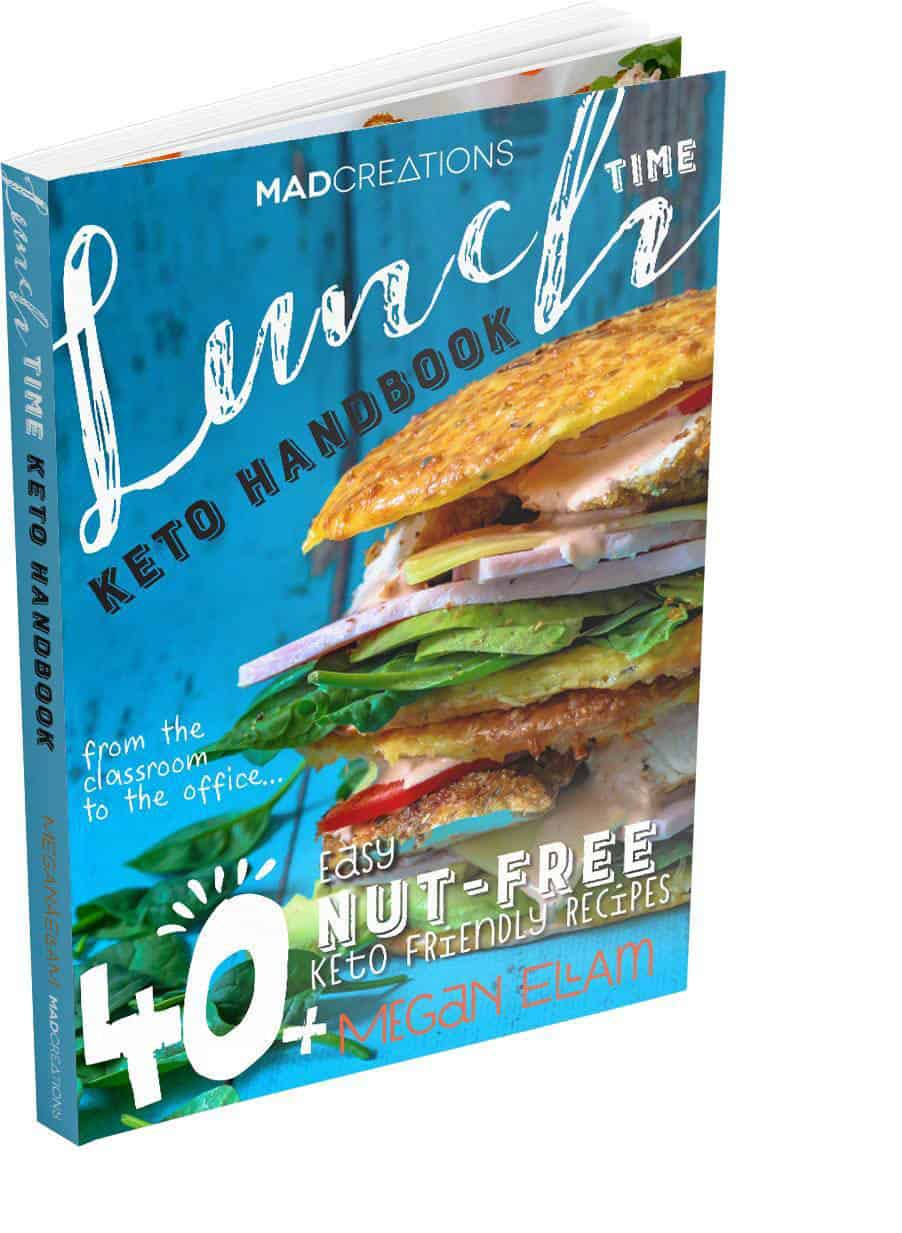 KETO Lunch Time features;
✔️72+page A5 hard copy book – Shipping expected early to mid-March
✔️Free eBook included – available immediately
✔️48 recipes
✔️ALL recipes tested NUT-FREE
✔️Macros
✔️Quick, easy everyday ingredients recipes
✔️Easy layout
✔️Unique recipes