Format a Recipe Post Layout for Optimum Google Search
Published
When we hit publish on a new recipe post we hope to see Google traffic. Do you wonder why Google sends traffic to one recipe and not the next? A big part of the answer is the RECIPE POST LAYOUT. 
In other words, format your recipe posts the way Google likes and you will see more traffic.
Obviously, your recipe post layout won't be the only thing which determines your google search traffic, but it's one of the easiest variables to control.
ThermoKitchen recently had a site audit completed by an SEO professional and it opened my eyes to all the things I was doing incorrectly in my recipe posts. I won't bore you with my mistakes, suffice to say my audit was very upsetting. When I finished the skype call with my mentor feeling like I had been doing nothing correctly.   To save you my heartache and show you what I learned.
Recipe Post Layout
Recipe Title – Consider the phrase that people will use when they search for the dish. Check to see if you can be competitive with that title based on the strength of your competition. (More on this in a future post).
Opening Paragraph – Should be no more than a 3 line introduction to the recipe. This is your chance to entice a reader to want to make the recipe. Outline the recipes "selling points" in brief.
First Image of the Completed Dish – The hero image. (See more details about the image specifications below.)
Upload the image to the site and complete the image "mark up" details below;
Add a title to the image with relevant hashtags. The title should read like a Pinterest description for the recipe post. The title of the image can be two lines long if necessary. Leave the description blank.
Add the alt tag description. The alt tag needs to contain the focus word for the recipe and should be a description of exactly what the image is ie; Close up of matcha bliss balls in a black bowl, white background.
Blog Post – This is the fun part where you get to talk to your readers and add personality to the story. In addition, Google wants to see the following;

Short paragraphs
Headings to separate ideas such as serving suggestions, recipe variations or watchpoints
Progress shots showing how the recipe is made. (A template helps create consistent styling)
Add bold, italics and underlining to highlight important things in the story.
Use quotes to share any family conversations regarding the recipe.

A quality recipe card plugin is vital – I use WP Recipe Maker Premium (See details below).
Your recipe post should also include an image which is optimised for Pinterest with a detailed description and relevant hashtags. The image should be hidden on the page. I use social warfare for this purpose.
The post ends with another shot of the final completed dish, it should be a different viewpoint.
Finally, a call to action can be included in the final paragraph. This is a good opportunity to suggest that people comment on the recipe, leave a star rating or interact in some other way.
Recipe Images

How Many Images?

A maximum of five images should be used per recipe post.

Portrait Image
Landscape Image
Pinterest Optimised Image
Image with the ratio 1:1 for the recipe card
Progress shots in a tidy template format which suits your website.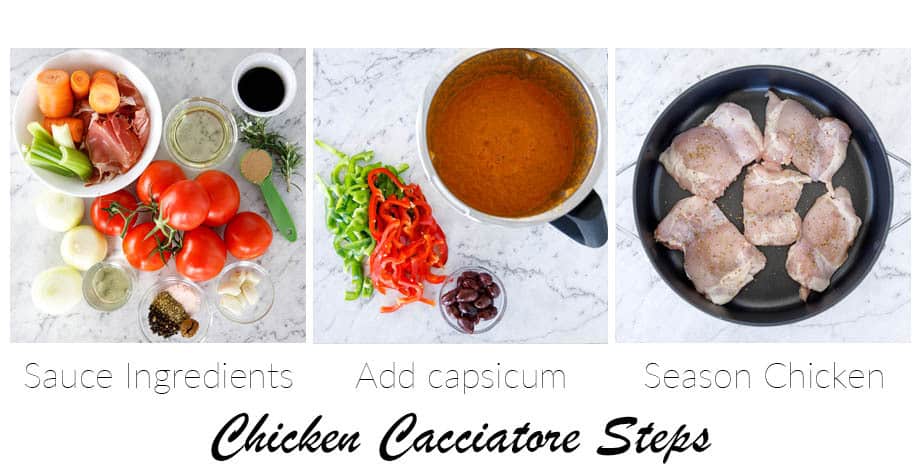 Image format
Each image should first be edited in an image editing program such as photoshop. Allowing your website to crop images takes up valuable space and slows the website.
Images should be saved in the format sRGB as this produces better web images.
Each image should be cropped to fit the width of the image container on your blog. Mine is 922px wide.
Images should be saved to 72dpi.
The saved quality should be set to 7.
Recipe Card Plug-Ins
There are very few recipe card plugins which have all the recipe markup schema that Google requires. I use WP Recipe Maker Premium. A recipe card plugin is very important because Google can't always see that a post includes a recipe if a recipe card plugin isn't used.
"Recently Google has also detailed exactly what should be included in the recipe plugin AND what coding language is to be used. There are very few recipe plugins that FULLY comply."
Google requires all the WP Recipe Maker fields to be completed. Priority search is given to recipes which complete all fields, this is the only way to be included in the google recipe search slideshow. So, complete everything, even the notes section.
Two extra add-ons to the WP Recipe Maker Premium Plugin are US Conversion Plugin and Nutritional Information. Google gives search priority to recipes which include these fields.
Further Information – How to Format a Recipe Post Layout
Google has given very precise information on what it requires in a recipe post layout. Here is the article that specifies the required recipe schema information for developers. Thankfully, using the plugin I suggested, WP Recipe Maker Premium and the add-ons, will mean you won't need to do anything except complete ALL the fields.
If you like listening to podcasts there is a fabulous one on Food Blogger Pro about how to SEO a recipe post. This interview was given by my mentor and site auditor so it goes into more detail about the points I have made above. Perhaps, if I had listened to the interview I may not have needed my audit!
Want to know more??
There is so much I would like to share. If you would like to receive an email notification when new blogger resources are added to the website please feel free to complete the sign-up form below.

I also act as admin on theFacebook Aussie Food Blogger page. Here you can connect with other like-minded bloggers.