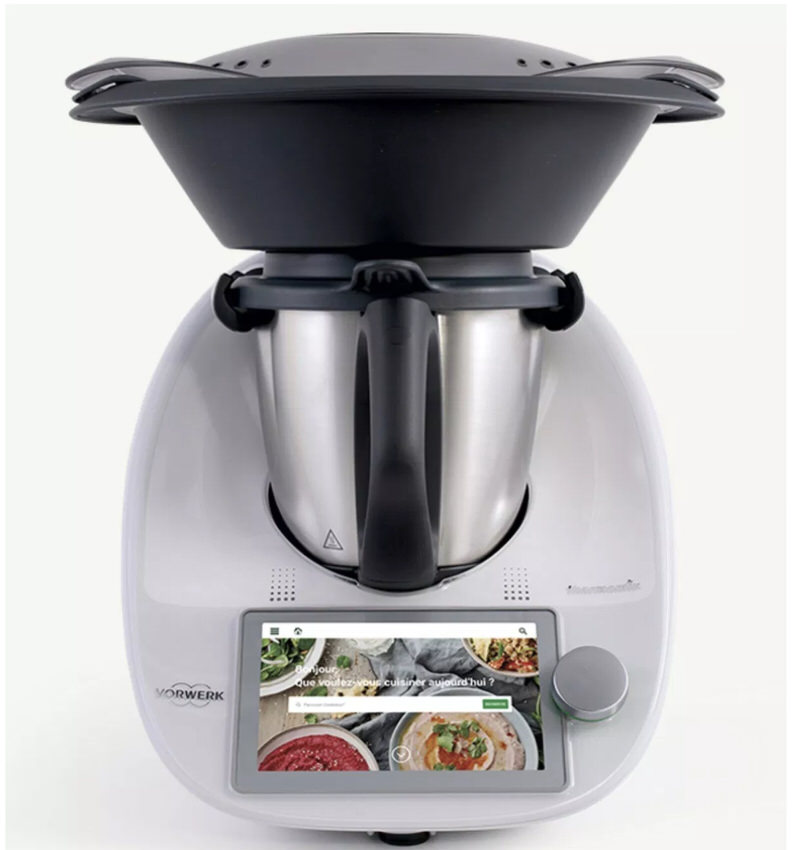 New Thermomix TM6 model
The new Thermomix TM6 model is a smart, connected appliance where you can enjoy step-by-step guided cooking directly on the screen of your Thermomix. Use your touchscreen to control time, temperature and speed using manual mode.
The TM6 has its WiFi connectivity built-in. This connectivity and the large screen enable you to browse Cookidoo directly from your machine.
You can use the larger screen to create meal plans from the 50,000 + Thermomix recipes on the platform or to prepare a shopping list. Browse recipes from the USA, UK, Canada, New Zealand, France or any other country with the Thermomix.
The Thermomix TM6 has 20 functions so you can blend, braise, chop, crush, caramelise, heat, knead, grate, grind, juice, mix, mill, mince, puree, weigh, whip, stir, steam, sauté, stew, slow-cook, ferment and sous-vide food quicker and easier than ever.
There is also a pre-clean mode and kettle function!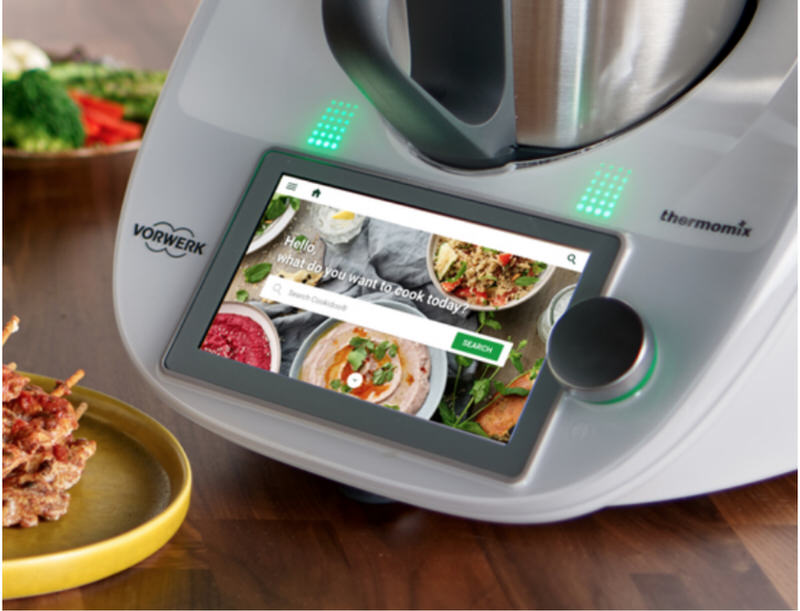 Thermomix TM6: How much does it cost?
The TM6 Australian pricing is $2269. Payment for your Thermomix can be made in several ways;
Direct Deposit
24 months interest-free
3 Easy payments
credit card payment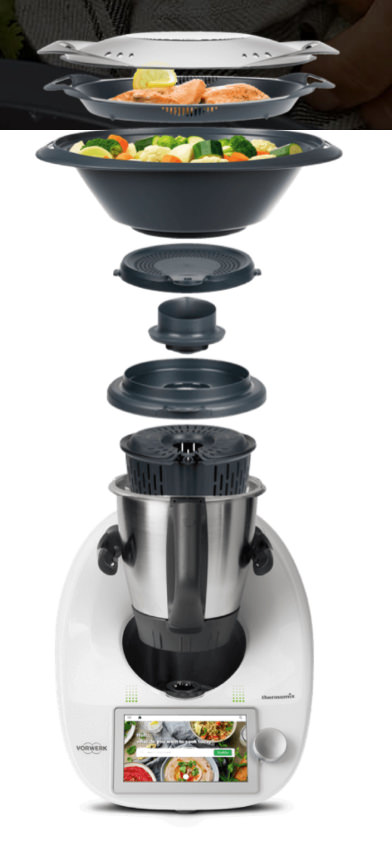 What is included with the TM6?
Thermomix pricing includes all the accessories which are traditionally sold with the Thermomix including the following:
Internal steam basket
Varoma Trays
NEW flexible Spatula
NEW fitted MC
Butterfly whisk
NEW Splatter guard
Basic cookbook
Thermomix manual
Integrated cook-key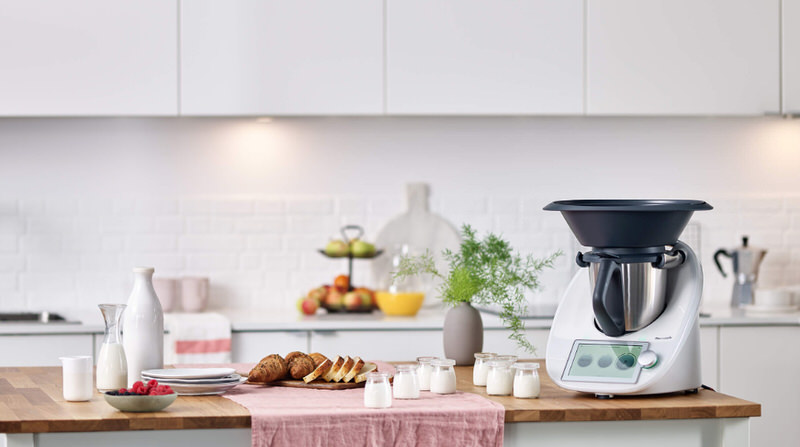 Should you upgrade your TM31 for a TM6?
My answer to the question is an absolute YES!!
If you've owned a TM31 you already know how amazing the Thermomix is to use, and understand that Thermomix is the leader in product quality and innovation.
Moving from a TM31 to a TM6 is a no brainer! There is so much more functionality in the TM6 and you will find that the machine is easier for younger members of the family to use. Guided cooking a fabulous tool for kids learning to cook, and distracted or busy mums!
Please keep your TM31, use it for your basic meal accompaniment such as cooking the rice, mashed potato and dough. Then use your TM6 in the guided cooking mode for the main meal and choose from tens of thousands of new recipes.
Should you upgrade your TM5 for a TM6?
I hate to be a fence-sitter, but I honestly feel this is a personal decision. I'm still totally in love with my TM5 but the TM6 has won my heart! Now I have both and I would be lost without the two, each Thermomix gets used every day. If you can afford to have two machines I wouldn't hesitate to buy a TM6.
Using the ferment function, slow cooker or sous vide mode can tie up your TM6 for up to 12 hours so it would be great to have the TM5 still available for your everyday meals whilst the TM6 is doing something special.
How to buy a Thermomix?
The most common way to buy a Thermomix is to attend a party (aka cooking experience) given by a friend who is hosting. The Thermomix consultant will walk you through the features of the Thermomix and you will be able to place an order at the end of the demonstration.
If you don't know anyone who is hosting a party you can request that a Thermomix consultant contact you and you can host a cooking experience just by inviting two additional friends.
If you're busy and can't attend or host a cooking experience you can always just contact your friendly Thermomix consultant and we can help you further.
Let's Connect!
In the meantime please feel free to connect with me on social media. I have a large friendly following and I would love you to be a part of our Thermomix group!
FACEBOOK
TWITTER INSTAGRAM PINTEREST
The TM6 cannot be purchased online. All Thermomix machines are sold through consultants. I am a consultant and am able to help you with your purchase and any additional information, simply complete the form and I will be in contact.