Soft Thermomix Playdough – Sensory Aromatherapy Play
Published
Soft Thermomix playdough, how to add an aromatherapy sensory experience to playtime with essential oils and glitter in your playdough.
Once upon a time, I used to make play-dough almost weekly. With 5 children homemade dough was so much more affordable than buying the tiny commercially prepared pots, so over the years, I got quite good at making delicious smelly variations and special glitter dough to keep the kids amused.
I started using lavender essential oil when I had my eldest boy, 24 years ago. He was NOT a settled child. He was an absolute screamer!! When he was a baby I used to buy almond oil and add a few drops of lavender to the bottle. Then I would use the mixture as a massage oil. He hated it at first but the calming aroma and the touch eventually settled him.
As he grew I started adding lavender oil to his bathtime for a more relaxing bath and then to his "blanky" for sleep time. Eventually, the lavender oil also found it's way into playtime.
Adding essential oils to playdough adds another sensory experience to play. Fine motors skills are employed to shape the playdough. The creative brain is being utilised and the sense of touch and sight and smell.
Stovetop Essential Oil Playdough Recipe
1 cup water
1 TBS vegetable oil
food colouring
2 TBS Glitter *if using
¼ cup salt
1 cup flour
2 tablespoon cream of tartar
1/4 tsp lavender essential oil
Place the water, vegetable oil, food colouring in a saucepan. Heat until just below boiling.
Remove from the heat and add salt, flour and cream of tartar.
Stir the mixture until it becomes a ball of dough.
Turn the playdough onto a plate and flatten.
Once cooled enough to handle, add a few drops of lavender essential oil to the dough and kneed.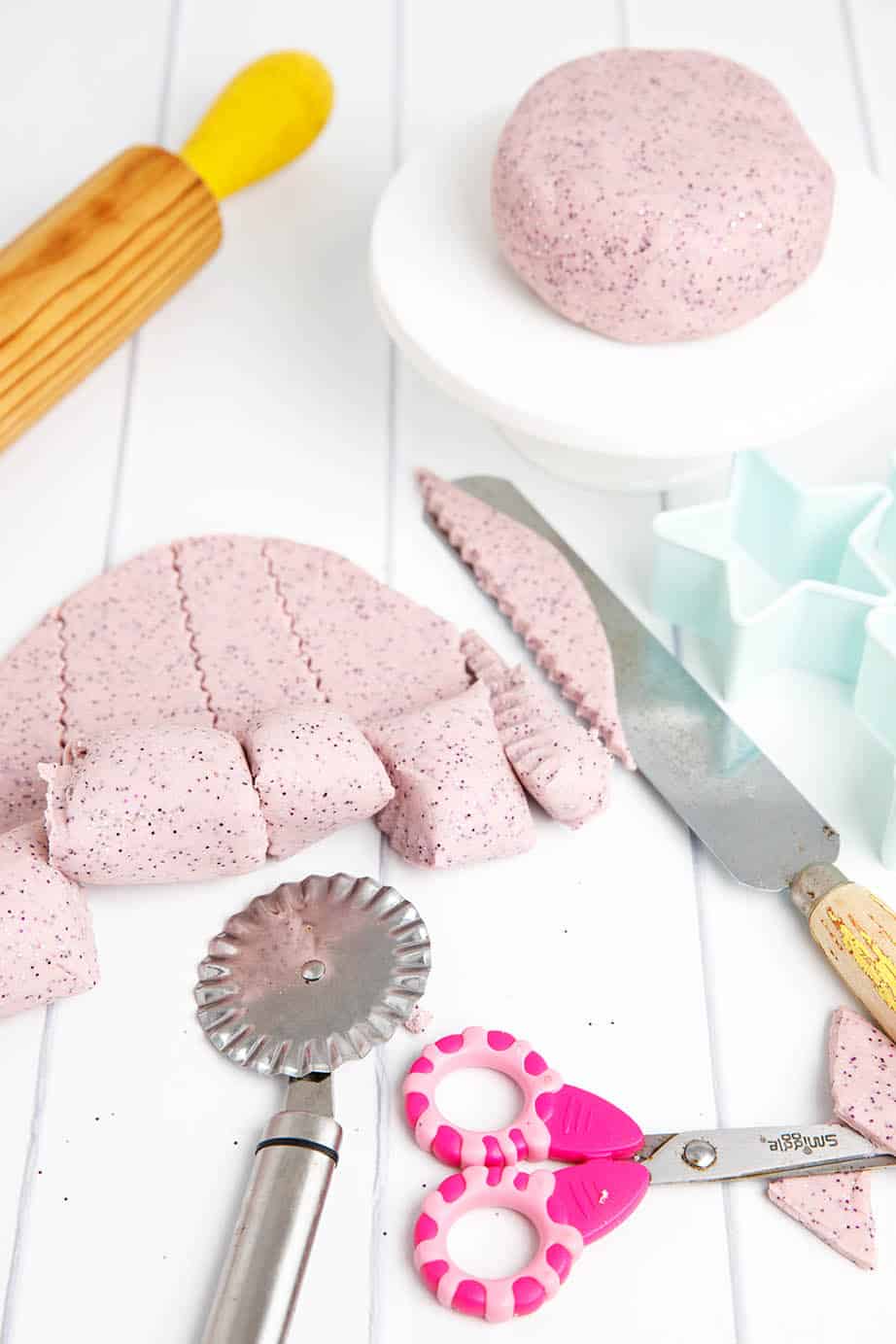 Why use Cream of Tartar in Playdough?
Cream of tartar adds elasticity to the playdough. If you omit this ingredient your playdough will be more crumbly and dry and won't have the same "softness". The two tablespoons of cream of tartar will yield a firm but springy dough.
Which Essential Oil is best?
I use the DoTerra range of essential oil because they're pure essential oils and non-toxic. Which is particularly important for use with children as they have sensitive skin and are prone to putting things in their month.
Whilst my favourite oil is lavender for the calming effect it has on both myself and the children there are other oils that are well suited to playdough.
lavender
wild orange
peppermint
To order your essential oil just follow the link to my doTerra page then click shop. You will then select individual essential oils. and search Lavender, Wild Orange or Peppermint.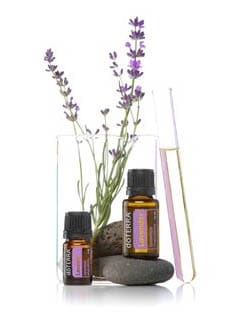 I like to match the colour of the food colouring to the essential oil.
Lavender = Purple
Wild Orange = Orange
Peppermint = Green
If you would like to know more about DoTerra Oils and household products, take a look at this previous story.
Playdough Storage
Your Thermomix playdough can be stored in a zip-lock bag or airtight container and it will usually last several weeks at room temperature.
Step by Step Thermomix Playdough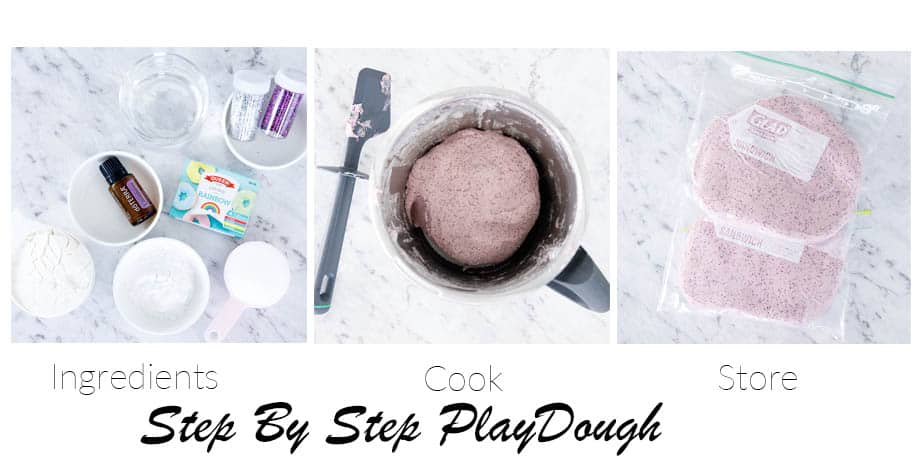 Let's Connect!
Would you mind tagging me on social media if you make any of my Thermokitchen recipes! Chatting and seeing your pictures really makes my day. #Thermokitchen
I would love to see pics of your kids playing with their aromatic playdough;
FACEBOOK
TWITTER INSTAGRAM PINTEREST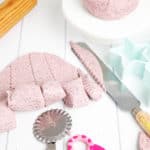 Thermomix Play-dough - Sensory child's play
This Soft Thermomix playdough has essential oils and glitter to create a complete sensory experience. Instructions for stovetop and Thermomix
Keyword:
Children, DoTerra, Playdough, Playtime, School holidays, Sensory play
Ingredients
1/4

cup

salt

1

cup

water

1

TBS

vegetable oil or coconut oil

6

drop

food colouring

4 drops red, 2 drops of blue

2

TBS

glitter

optional

1

cup

plain flour

2

TBS

cream of tartar

1/4

tsp

lavender oil
Instructions
Add salt to TM Bowl. Blend 10 sec/Speed 8.

Add water, vegetable oil, cream of tartar and food colouring to the salt. Cook 5 min/60 degrees/Speed 4.


Add glitter, if using and then flour. Combine 40 sec/Speed 3.

Use the spatula to help the mixture combine. repeat if necessary.

Turn the playdough out onto the benchtop and add a well for the lavender essential oil.

Fold the dough over and kneed until combined adding more flour if required.
Recipe Notes
STORAGE:
Store the play dough in an airtight container or ziplock bag. The playdough should last for a month or so. 
Thanks so much for stopping by!
Please feel free to leave me a comment. I love hearing from everyone 🙂Rating the recipe once you've made the item helps other readers decide whether to try this recipe, so I would love it if you could come back and let everyone know what you think.