Cute Kids Lunchbox Idea with Babybel Cheese
Published
Today I'm sharing a quick post for a cute Lunchbox idea.  These little Babybel cheeses are really easy to turn into cute little characters that will bring a smile to any child's face.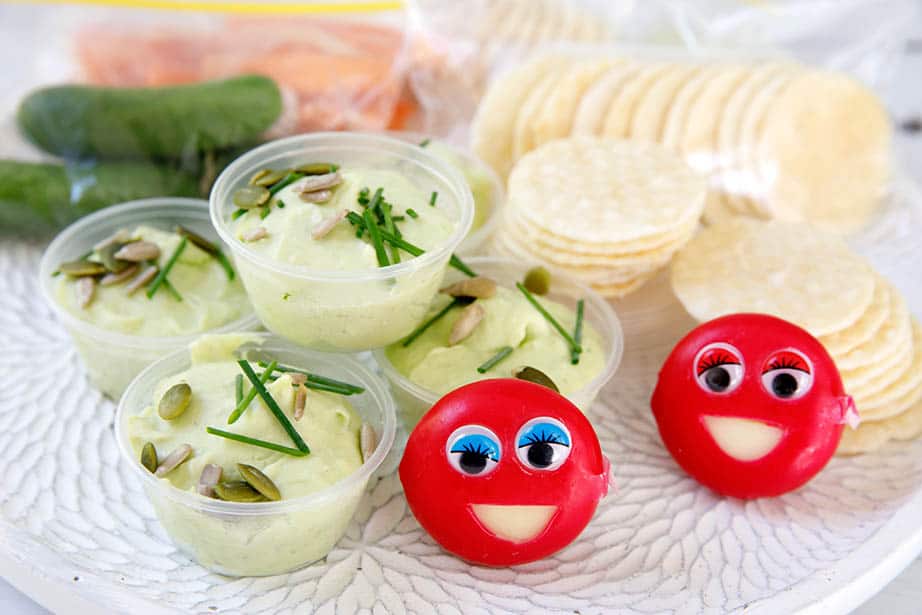 Don't tell anyone, but I'm not one of those perfect mums who have it all figured out. I just muddle my way along and try to have a bit of fun when I can. Sometimes I like to "do the unexpected" and shake things up a little.  That may mean writing a little love note and putting it in the kids' lunchbox, adding a treat, or making a Japanese style Bento box.
Now that the kids are back to school my frazzled brain has started to unwind and I've been able to batch cook some lunchbox recipes.
Some Lunchbox Ideas
Today's cheese Bento box idea was a consequence of a back to school grocery shop I did with my kids. (That was a beginners mistake!) Anyway, we were shopping and my daughter wanted to buy a cheese and cracker kit for $5! I nearly had a heart attack. It was 20g of cheese and 3 crackers, there were only 2 serves per pack!! That would be $25 work of recess for my 2 kids and they would still be hungry!
Obviously, I said "No way!!" my daughter is 11 years old, going on 16, so she was immediately huffy.
"Well I will just get Le Snak then!" she said.
This time the price tag was $6 for 4 packs. It would last my kids two school days! I would need to buy 3 Le Snak packs at $15. She didn't seem to understand my objection.
I still didn't give in, I knew I could make something healthier and cheaper at home. Somehow I managed to survive the grocery shop. Both children were complaining, "why did you even bring us, why did we have to come…" I'm sure every mother knows how that song goes.
Anyway, I managed to win back my daughter's love by creating the cutest lunchbox with a much more special, homemade version of "cheese and crackers." I added some rice crackers to her little bento box and all was forgiven. My son got the monster and crackers. So I think it was a win, cost savings and so much cuter.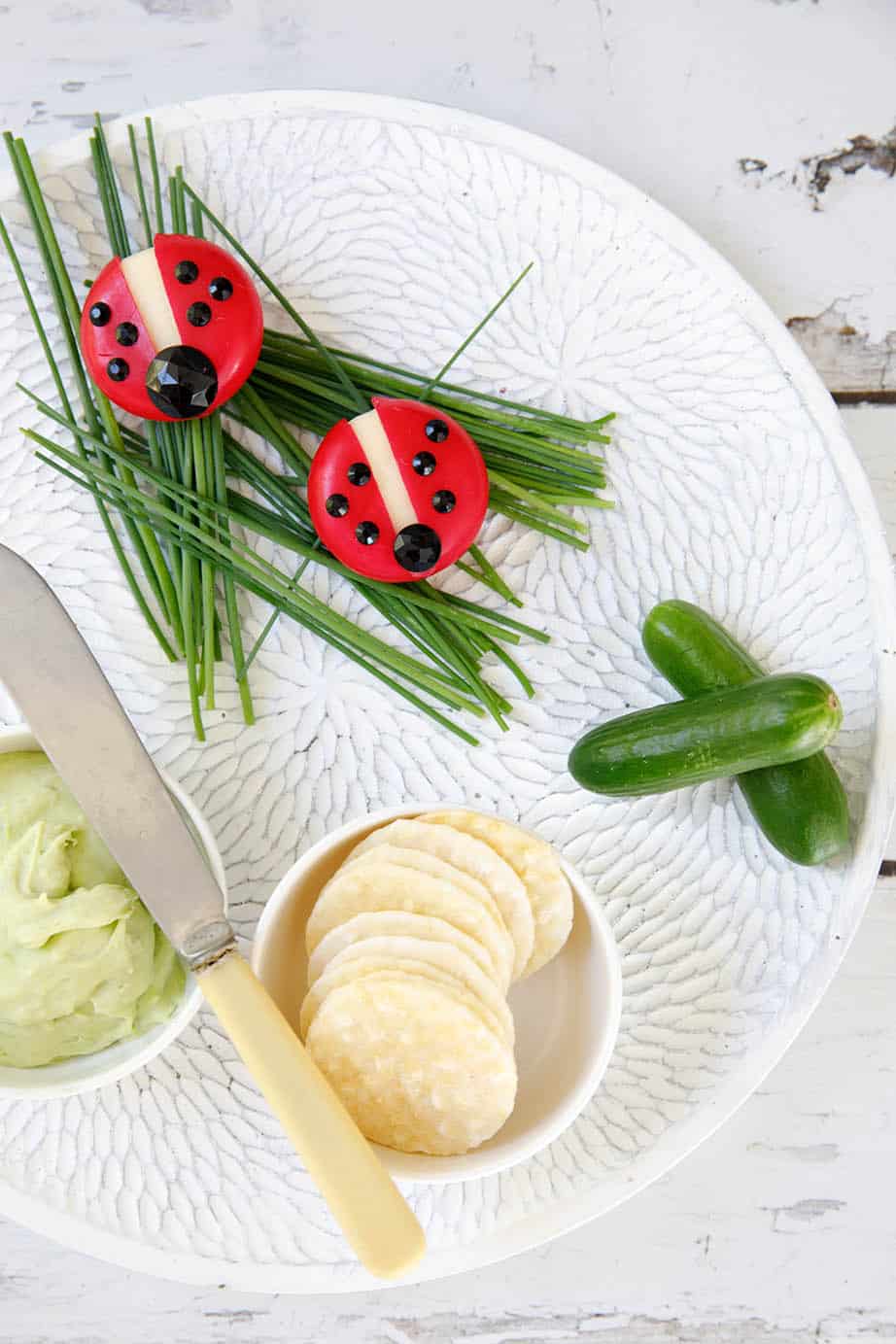 BabyBel Lunchbox Cheese Characters
What you will need;
8 pack Babybel Cheese in red wax
Googly eyes ($2 craft shop)
Adhesive black gems ($2 craft shop)
Small paring knife
Tweezers
For step-by-step instructions please take a look at my instructional video. I am new to making videos so please be kind 🙂 it's harder than it looks. All those young Youtubers make it look so easy! Haha, anyway, I would be very appreciative if you would like, share and subscribe to the channel.
Let's Connect!
I'd love you to tag me on social media if you make any of my Thermokitchen recipes! Chatting and seeing your pictures makes my day. #Thermokitchen
For more delicious Thermomix recipe inspiration LETS CONNECT on;
FACEBOOK
TWITTER INSTAGRAM  PINTEREST
The next recipe on my list to make was the Le Snak. After a little bit of work, I developed and posted this Le Snak Cheese & Chives Dip It was a huge hit with the kids so take a look and let me know what you think.
Rest assured all my recipes have been pre-tested by the harshest of critics, ie my own real-life children who would usually prefer commercially prepared snacks. These have passed the taste test and deemed to be acceptable.  My daughter even prefers my Le Snak to the "real thing".
Thanks For Stopping By!
Thanks so much for stopping by and checking out the website. Please feel free to leave me a comment. I love hearing from everyone 🙂
Happy Cooking xx