Perfect Thermomix Brown Rice in 40 minutes
Published , Last Updated
Making Thermomix brown rice is easy and so much healthier than white rice. The perfect nutty, fluffy rice is simple with this basic brown rice recipe.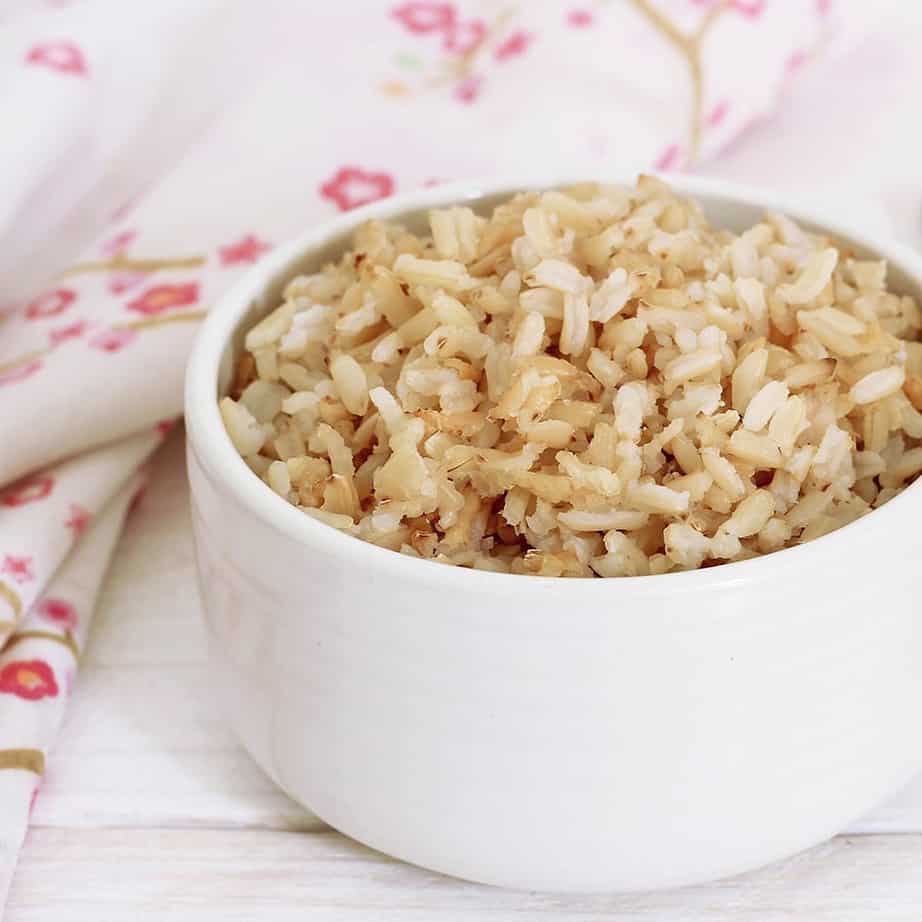 I love the earthy, nutty flavour of brown rice but when I had to cook it on the stove it just took too long so our family had a habit of eating mostly white rice!! Even with a rice cooker, I found the brown rice would stick to the bottom of the cooker, or the water would overflow.
Making brown rice in the Thermomix was initially fraught with the same disappointments. The Thermomix recipe would either produce undercooked rice or in the worst case and overflowing TM bowl. I'm pleased to say this recipe produces perfect Thermomix brown rice every time!
This makes me super happy because brown rice is not only tastier, but it's so much healthier. Just the fact that it includes more fibre and antioxidants than white rice makes the switch worthwhile.
Nutrition White Rice Vs Brown Rice
Brown Rice
Brown rice is a whole grain containing bran and germ. This means it provides more fibre, vitamins and minerals.
100 grams (3.5 ounces) of cooked brown rice = 1.8 grams fibre. Fibre takes longer for the body to process so it keeps you feeling full longer.
Brown rice contains 45% of the RDI of Magnesium. Magnesium helps control blood sugar and reduces the risk of type 2 diabetes.
Brown rice has a low GI of 50
Brown rice has been shown to lower blood sugar levels
100g cooked brown rice calories =
White Rice
White rice is a refined grain which has had the bran and germ removed and the grain polished. This removes a significant amount of fibre and the vitamins and minerals contained in the outer layer.
100 grams (3.5 ounces) of white rice = 0.4 grams of fibre.
White rice contains only 24% of the RDI of Magnesium.
White Rice has a High GI of 89 and can cause insulin spikes.
Vitamin and Mineral Comparison
Brown rice contains more Thiamine, Niacin, Vitamin B6, Magnesium, Phosphorous, Iron and Zinc.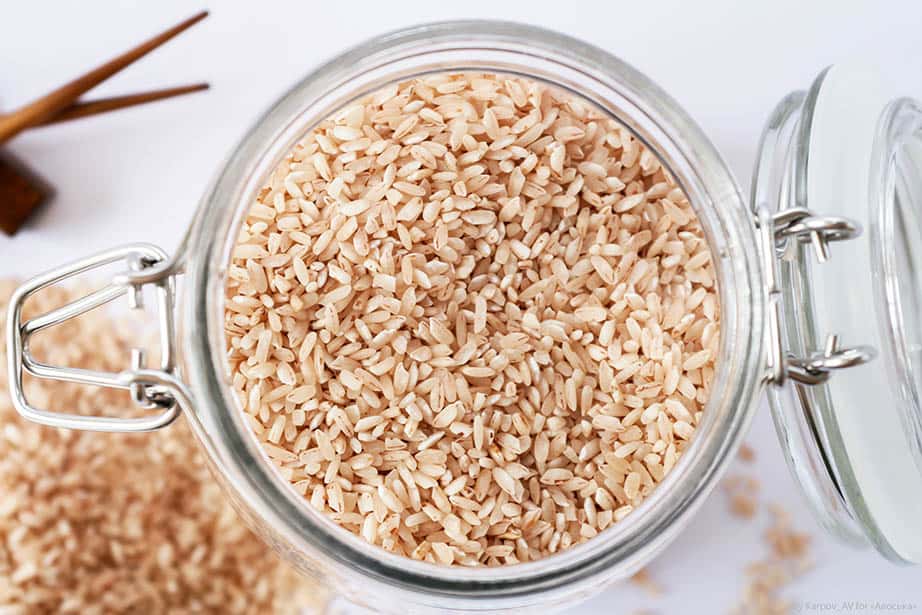 Additional Rice Health Note
Rice contains arsenic, which is a dangerous and toxic element. Arsenic is found in nearly all food and drinks due to environmental pollution. The levels of arsenic in rice and seafood tend to be higher than other food items.
The level of arsenic in rice also varies depending on the region the rice is grown in, the species of rice and the farming practices.
Reducing Arsenic in Rice
To reduce the arsenic content of rice it should be thoroughly washed in clean water. This can reduce the arsenic content by more than 67%
Choose basmati or jasmine rice, brown or white.
Choose rice from the Himalayan region, including North India, North Pakistan and Nepal.
Eating a varied and diverse diet is the most important factor in good health. We need the nutrients provided by a wide range of food. Variety ensures that we not only get the nutrients we need but we don't get an overload of one nutrient, antinutrient or element.
Let's Connect!
Would you mind tagging me on social media if you make any of my Thermokitchen recipes! Chatting and seeing your pictures really makes my day. #Thermokitchen
I would love to share more delicious recipes with you. For Thermomix recipe inspiration LETS CONNECT on;
FACEBOOK
TWITTER INSTAGRAM PINTEREST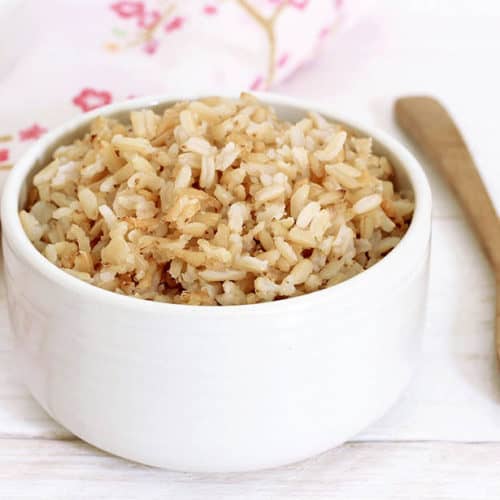 Perfect Thermomix Brown Rice
Making Thermomix brown rice is easy & so much healthier to eat than white rice.  The perfect nutty, fluffy rice is simple with this basic brown rice recipe.  #Thermomix #brownrice
Keyword:
Brown Rice, Side dish, Vegetarain
Ingredients
1000

g

water

tap water

250

g

Brown Rice

1050

g

water

warm tap water
Instructions
Add the water to the TM Bowl.

Insert internal steam basket.

Add rice to the internal steam basket. Wash 15 sec/Speed 9.

Remove the basket reserving rice. Discard washing water from TM bowl.

Add fresh 1050g water. Place the internal steam basket back in the TM bowl. Cook for 40min/Varoma/ Speed 4.
Recipe Notes
Note:
Use the spatula to remove the basket. 
Nutrition Facts
Perfect Thermomix Brown Rice
Amount Per Serving
Calories 228
Calories from Fat 9
% Daily Value*
Fat 1g2%
Sodium 28mg1%
Potassium 72mg2%
Carbohydrates 50g17%
Protein 4g8%
Calcium 33mg3%
Iron 1mg6%
* Percent Daily Values are based on a 2000 calorie diet.
If brown rice is not your preference try my basic white rice recipe.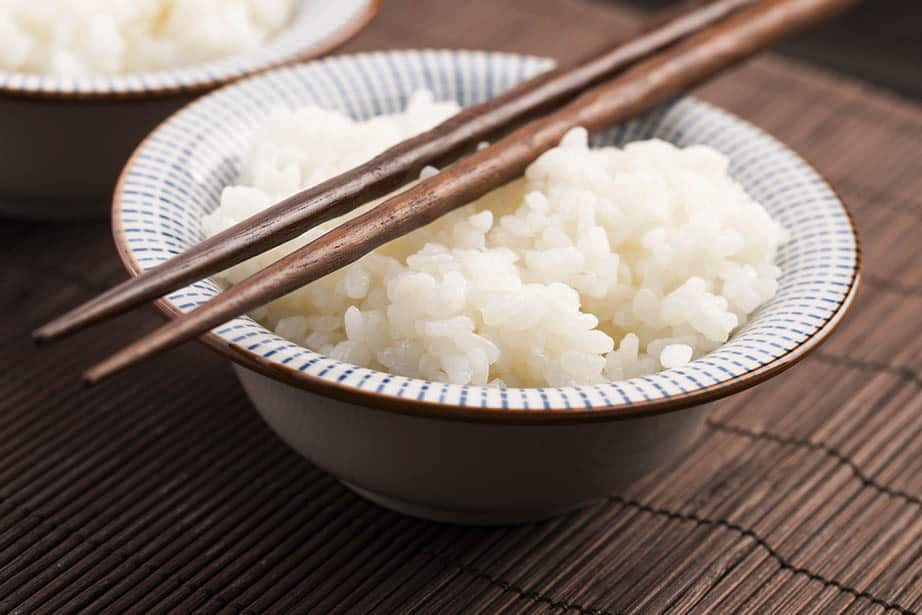 Please feel free to leave me a comment. I love hearing from everyone 🙂Rating the recipe once you've made the dish helps other readers decide whether to make my dishes, so I would love it if you could come back and let everyone know what you think.
Happy Cooking