Easiest Lemon Curd Recipe for Thermomix
Published
Lemon curd is a deliciously sweet and tangy spread which can be used to fill tarts, spread onto scones or simply eat it by the spoonful!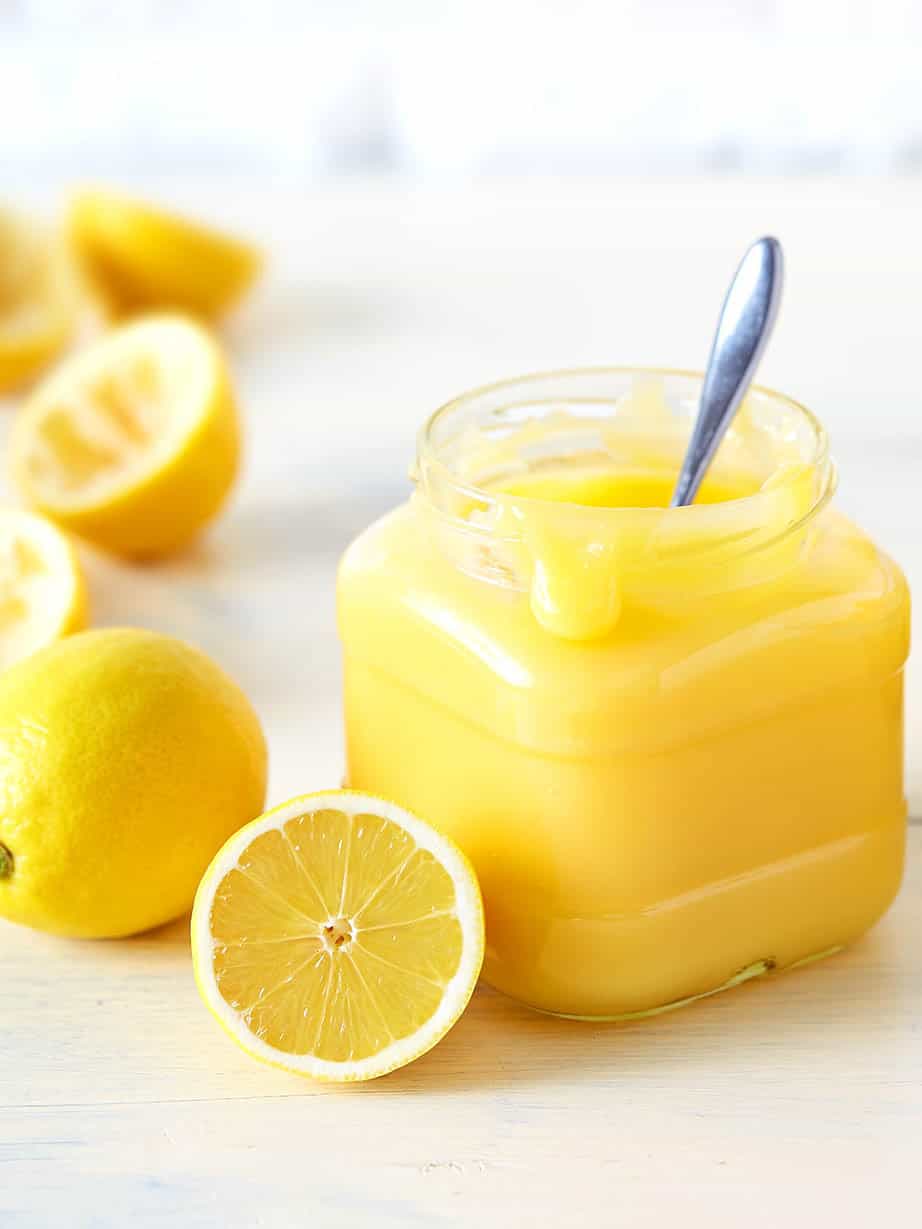 Making lemon curd in the Thermomix is so much easier than the traditional stovetop method. The ingredients are simply added to the bowl and the machine does all the work. It's almost failure proof as there is no chance of burning the curd or making scrambled eggs accidentally.
How to Use Lemon Curd
Try these serving suggestions for a decadent dessert variation;
with scones and cream
over Ice-cream
as a filling for sponge cake
in pastry shells
on pavlova
in a trifle (see pic below)
macaron filling
Common Questions About Lemon Curd
Does lemon curd thicken in the fridge?
Yes! Don't worry if your curd looks more like a sauce when it has finished cooking. It's normal for it to be quite liquid whilst hot. Once the curd has been refrigerated it will thicken and become opaque.
Does lemon curd need to be refrigerated?
Homemade curd should be refrigerated as preservatives have not been added to the mixture and there isn't enough sugar act as an effective preservative. Also, the recipe includes butter and eggs which are best kept in the fridge.
How long does lemon curd last?
Sterilised glass jars with an adequate seal will allow the recipe to be stored in the fridge for up to three months. Once the jars are opened they should be consumed within two weeks are the curd will start to discolour.
Let's Connect!
Don't forget to tag me on social media if you make any Thermokitchen recipes! I love chatting and seeing your pictures. #Thermokitchen
For more delicious Thermomix recipe inspirations LETS CONNECT on;
FACEBOOK
TWITTER INSTAGRAM  PINTEREST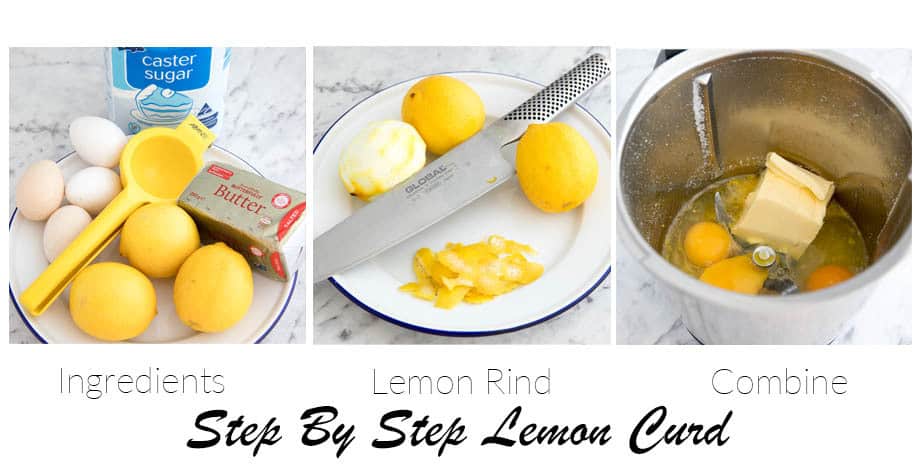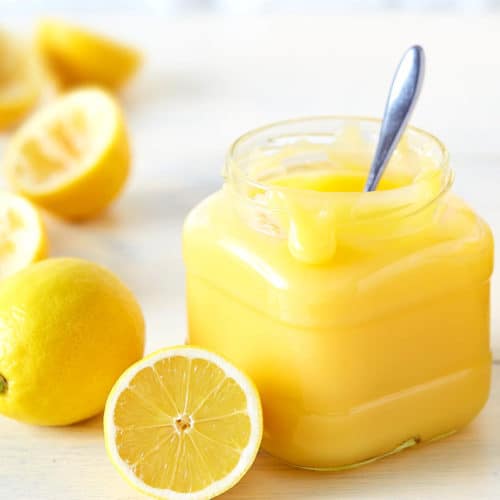 Thermomix Lemon Curd Recipe
Lemon curd is a deliciously sweet and tangy spread which can be used to fill tarts, spread onto scones or simply eat it by the spoonful!
Course:
Dessert, Snack, Sweet
Cuisine:
American, Australian
Keyword:
Curd, Lemon, Lemon curd, Thermomix breakfast, Thermomix recipe
Ingredients
10

g

lemon rind

Approx 1 lemon (avoid including the white pith)

180

g

sugar

130

g

lemon juice

Approx 3 lemons

125

g

butter

I prefer salted butter (cut into 2 cm cubes)

3

eggs
Instructions
Remove the rind from one lemon with a sharp knife.

Place sugar and lemon rind in TM bowl. Blitz 5 sec/Speed 9.

Add all remaining ingredients to the bowl. Combine 10 sec/Speed 6.

Cook 15min/80˚C/Speed 2.5.

Transfer the curd into clean, sterilised glass jars and refrigerate.
Recipe Notes
STORAGE:
Store in the fridge for up to 3 months unopened.
Once opened consume within 2 weeks.
Have you tried passionfruit curd? If you like my lemon curd you're sure to love my recipe for passionfruit curd.
If you make my recipe please let me know what you think in the comments section below. I would also love to hear what you like to eat with your lemon curd. Rating the recipe lets others know if they should make the dish 🙂
Thank you once again.
Happy Cooking, Julie